Hotel Management System
The E-Soft Hotel Management System provide total solution for hospitality industry.

E-Soft Hotel Management System is a user-friendly, uncluttered and compact Hotel Management Software that automates the operation and management of a hotel. It seamlessly integrates Reservations, Front Desk, Housekeeping functions on a single platform. An extensive variety of management reports can be generated from the system.

E-Soft Hotel Management System integrate with hotel door lock to create guest card which will lead to more security and control of the hotel. The hotel guest card can also integrate to main door and lift access. In order to speed up the business procedure of check in guest, Mykad Reader and Passport Scanner have been deployed to read data directly from Mykad and passport.

E-Soft Hotel Management System is fully integrated system covering:
Hotel Frontdesk System
Back Office Management System
Accounting System
F&B POS System For Restaurant
PABX Call Billing System
Hotel Online Reservation System
Hotel Frontdesk System
The features of the Malaysian GST Compliant E-Soft Hotel Frontdesk System are as follows:-
Hotel Guest Information Database Maintenance
Hotel Room Reservation
Hotel Room Availability
Hotel Check-In & Check-Out
Event Management System
Laudry Collection & Delivery
Mini Bar Inventory Control
House Keeping
Hall Rental
Group Check In / Check Out
Lost & Found
Telephone Call Accounting System
Billing & Invoicing System
Guest Message System
Management Reports
Hotel Back Office System
Hotel Back Office System inclusive of:-
Item Master File Maintenance
Purchase Order Module
Stock Control System
Hotel Room Stock Control (Minibar, Extra Bed & Etc.)
Stock Take Module
Accounting System GST Compliant
General Ledger
Accounts Receivable (AR)
Accounts Payable (AP)
Bank Reconciliation
Balance Sheet
Trial Balance
Profit & Loss (P&L)
Cheque Printing
Internet Banking Integration
Reports
F & B POS System for Hotel
E-Soft F&B POS System is an easy to use built-in touch screen POS system that incorporates powerfully management tools and features yet flexible enough to handle even the ever demanding restaurants.
E-Soft F&B POS System is a complete Food & Beverage Management System. Whether you are running a fine dining or a snack bar, E-Soft F&B POS software can be configured to meet your specific needs.
Setting up new restaurant or if your restaurant is running on paper based or other POS software solution, E-Soft F&B POS System is the ideal software to set up your restaurant management system or to replace your current system, it gives you good control and efficiency on your establishment.
E-Soft F&B POS System will absolutely save you precious time and money by improving your restaurant management flow.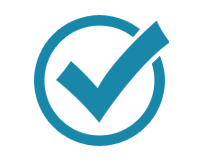 Affordable
E-Soft F&B POS System is definitely affordable enough for any small restaurant operators who are enthusiastic in running their F&B outlet efficiency and effectively.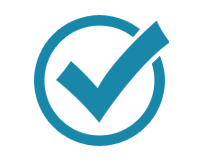 User Friendly
E-Soft F&B POS System is quick and easy to use, the POS interface is designed for all types of transactions to take the minimum number of screen touches as possible to complete. More time can be focused on better customer service instead of fussing over the transactions.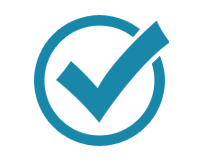 Functional
E-Soft F&B POS System designed to be quick and easy to use, allow users to create promotions in advance, manage cash drawer, accept credit card payment, integration to Hotel Management System and table management module, and management reports.
PABX Call Billing System
E-Soft Call Billing System is one of the most widely-used call billing systems in the hotel industry, due to its innovative features, easy-to-use Windows interface and unparalleled tools for reporting, billing and managing administrative from guest phone calls.
If you use E-Soft Hotel Management System, the Call Accounting Software will automatically charge the guest's calls to the hotel room before the guest check out.
Software Features:
Automatic call posting to the E-Soft Hotel Management System and internal storage of calls
Real-time call tracking and reporting
Custom define the call rate by call type (Local Call, Mobile Phone or Oversea Call)
Easy install and use
Compatible with all major hotel PBX systems
Current call reports
Parallel printer capabilities
Hotel Online Reservation System
The Hotel Online Reservation System are designed to enables internet guest to check room availability, confirm the rooms in "real-time" and proceed with payment immediately without having to bother with time-consuming emails and faxes between guests and your reservation staff.
Benefits:
Saves valuable time, and cuts costs - Availability checks and instant confirmations eliminate email exchanges between guests and your reservations department. Valuable reservations staff time is saved because reservation requests will no longer have to be processed. Guests can check availability and book instantly, thus closing a booking without having to wait for your reservations staff to confirm a room by email.
The rates, availability etc on your website are real-time - The reservation system will directly point to your hotel server.
Reliability and efficiency - Guests find the Internet reservations system easy-to-follow, with uncluttered screens and prompts. Reservations & payment details will be updated directly to E-Soft Hotel Management System.
No third party involvement - No third party involve in taking order online except payment gateway provider which help you to accept Credit Card payment.
Stay ahead of your competitors - With the growing trend towards Internet-based hotel bookings across the industry, online hotel bookings from websites are increasing dramatically. The Hotel Online Reservation System ensures that you are at the forefront of this industry bookings trend.
Software Features:
Link from your existing website.
Instantly check room rate & room availability by guests.
Online room reservation page by guest.
Payment Processing by Payment Gateway Provider.
Update E-Soft Hotel Management System for successful reservation.
Hotel Mobile Application (Android OS)